We are glad to be part of the Skyline Trail groundbreaking celebration Wednesday, February 22, 2023.
It is through $120,000 in donations from our generous members that Billings TrailNet was able to provide $346,000 for engineering, building Phase 1 in 2019 (to Zimmerman Place), and matching funds for the City's BUILD grant. Our members were key in making the Skyline Trail a reality.
We hope you will join us for the groundbreaking celebration of the Skyline Trail and an hour later, the exciting Inner Belt Loop, which will connect the Highway 3 to the Heights, with a trail alongside it!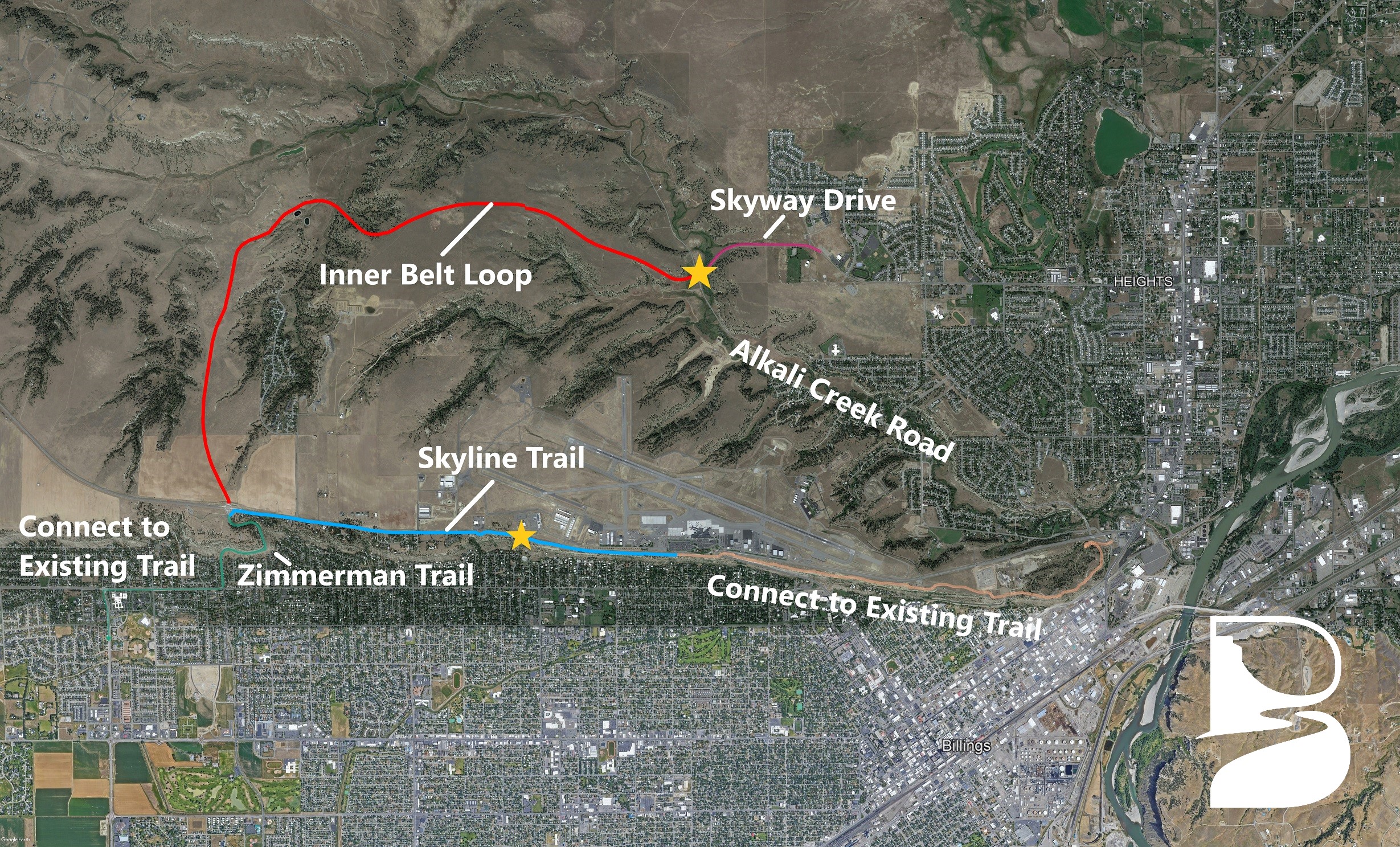 Parking for Skyline Trail Groundbreaking is on south side of Highway 3 (the Rims side) across from the Water Tower with Logan International Airport logo.
Parking for Inner Belt Loop Groundbreaking is at the intersection of Alkali Creek and Skyway Drive.